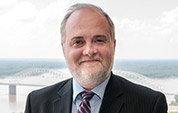 BRIAN S. FAUGHNAN
In addition to handling business litigation and appellate litigation, my practice focus involves solving problems for lawyers. Over the years, I have represented lawyers and law firms in disciplinary matters, litigation, and other matters involving professional liability. I have also served as an expert witness in matters in federal and state courts in Tennessee.
I have been listed in The Best Lawyers in America since 2009 (Appellate Law and Litigation – First Amendment (since 2011)), am listed as a "Super Lawyer" by Mid-South Super Lawyers, and have an AV rating from Martindale Hubbell.  I was named the Best Lawyers 2017 Appellate Practice "Lawyer of the Year" in Memphis.  I have served as the Chair of the TBA's Standing Committee on Ethics and Professional Responsibility, and I am a member of the TBA's Board of Governors.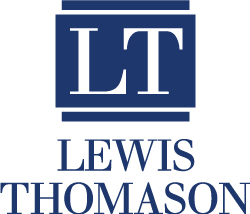 I am also a member of the Board of Director of the Association of Professional Responsibility Lawyers.  I practice in the Memphis office of Lewis Thomason, a statewide Tennessee law firm comprised of highly-skilled attorneys covering the length of the state of Tennessee from offices in Knoxville, Nashville, and Memphis.